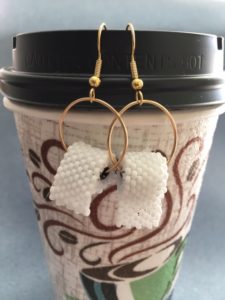 Not that we need to be reminded that the Coronavirus has caused a major toilet paper shortage but here's a fun pair of earrings to remember that event in our lifetime.
These are made with silver tone metal and the earrings are silver plated wires. These can also be made using gold tones.
You can purchase these in my secure web store. If they are unavailable you can leave me a message or just stop back. I am restocking as I make more.