Product Description
This is a gently used stamp set. There is some staining on the large flower but it does not effect image it stamps.
This stamp set is selling for much more on eBay but I don't have time to manage eBay and my store at the same time, so feel free to resell it if you wish.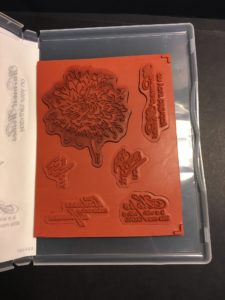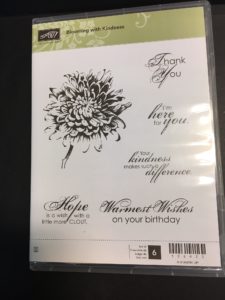 The stamp sets will be mailed in a bubble mailer to reduce the cost of postage.
I have other stamp sets to sell. If you are looking for a particular stamp set, please email me and I'll check to see if I have it.  I just may.  I have not gotten rid of stamp sets in several years. I have no room for any new ones so I must start to sell off the retired ones.  It's kind of sad but it will be a good thing!! (I keep telling myself that)  LOL
Sorry about how the photos are on here. I am not very good with this store software. But I did manage to get the photos added. I think you can click on them for a closer view.