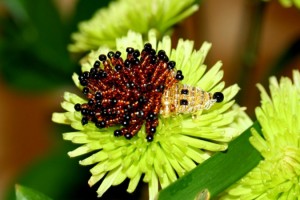 Herbert the Hedgehog is my latest beaded creation.  He has gotten a lot of attention at my bead classes and I'm very excited to be teaching him!
I put a pin back on the belly so I can wear him on my lapel or jacket!  I honestly don't know how the idea came to me but when it did I had a lot of fun with it.  It did take me three tries to get the head right.  The first one was way to long and he looked like an anteater!  So I shortened it up a bit and it was still too long.  Third time was a charm.  I got the face/head length just right and I attached it to the body.  I was SO excited when I got it finished.  I just liked how he turned out!
I will also be adding more beading patterns to my secure web store in the upcoming weeks.  PDF files are non-refundable.
$6.00Add to cart
Thank you SO much for visiting today,